Leveraging the Power of Crypto Video Marketing: A Digital Revolution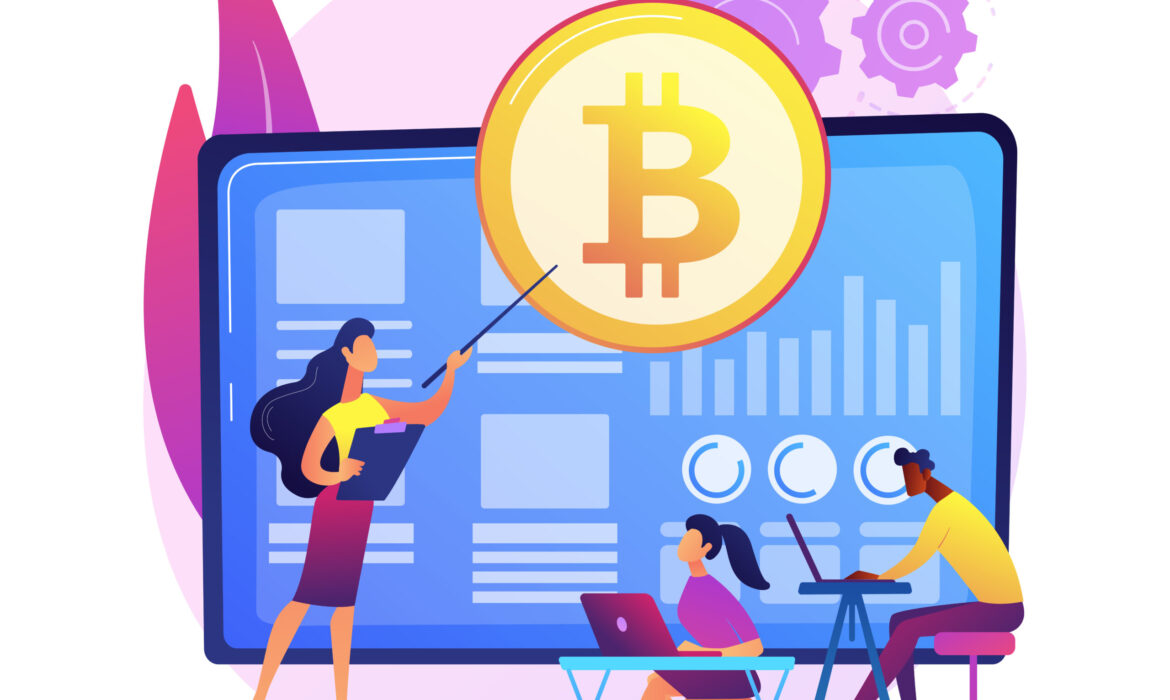 Introduction:
In the fast-paced world of cryptocurrency, staying ahead of the curve is essential. As the digital currency landscape continues to evolve, so do the strategies for promoting and marketing crypto projects. One of the most effective tools in a crypto marketer's arsenal is video marketing. In this blog post, we'll delve into the fascinating world of crypto video marketing, exploring its significance, strategies, and success stories.
The Significance of Crypto Video Marketing:
In an era characterized by information overload and short attention spans, video marketing stands out as a powerful communication tool. Crypto video marketing takes this concept a step further by providing an engaging way to educate, inform, and excite the audience about cryptocurrencies and blockchain technology.
Simplifying Complexity: Cryptocurrency and blockchain technology can be complex and intimidating for newcomers. Videos can simplify these concepts through visual aids, animations, and clear explanations.
Building Trust: The crypto industry often faces skepticism and mistrust due to its decentralized nature and association with speculative trading. Video marketing can help build trust by introducing the faces and voices behind crypto projects, making them more relatable and human.
Showcasing Use Cases: Videos allow crypto projects to showcase their real-world use cases and demonstrate how they solve problems or improve existing processes. This helps potential users or investors understand the practical value of a project.
Global Reach: Crypto is a global phenomenon, and video marketing transcends language barriers, making it accessible to a global audience. Subtitles and translations can further enhance the reach.
Strategies for Effective Crypto Video Marketing
Educational Content: Start by creating informative videos that explain the basics of cryptocurrencies, blockchain technology, and your project's unique features. These can serve as valuable resources for newcomers and build your project's authority.
Explainer Videos: Break down complex ideas into easily digestible animations and graphics. Use whiteboard animations, Dubai crypto animation, infographics, Crypto explainer videos UAE
or step-by-step tutorials to illustrate your project's key concepts and functionalities.
Interviews and Testimonials: Conduct interviews with experts in the crypto space or feature testimonials from satisfied users. This adds credibility to your project and demonstrates its real-world impact.
Live Streams and Webinars: Host live streams and webinars to engage with your audience in real-time. These events can cover various topics, from project updates and technical discussions to market analysis and predictions.
Behind-the-Scenes: Give your audience a glimpse behind the curtain by showcasing your team, development process, and company culture. This humanizes your project and fosters a sense of community.
Storytelling: Narratives resonate with people. Tell the story of your project's journey, from its inception to the present, highlighting milestones, challenges, and successes. Storytelling creates an emotional connection with your audience.
Interactive Content: Interactive videos, such as quizzes or polls, can engage viewers and gather valuable feedback. These tools can also help segment your audience for more personalized marketing.
Success Stories in Crypto Video Marketing
Binance: The world's largest cryptocurrency exchange, Binance, regularly releases video content on its official YouTube channel. They offer tutorials, market analysis, interviews, and live streams. This approach has helped Binance become a trusted source of information in the crypto space.
Coinbase: Coinbase utilizes video marketing to educate users about the cryptocurrency market and their platform's features. They produce high-quality explainer videos that simplify complex topics for beginners.
Crypto Influencers: Crypto influencers on platforms like YouTube and TikTok have gained massive followings by creating entertaining and informative videos. These influencers often collaborate with crypto projects for sponsored content, increasing project visibility.
DeFi Projects: Many decentralized finance (DeFi) projects use video marketing to explain their protocols and encourage users to participate. Videos showcase the advantages of DeFi and how users can yield farm, stake, or provide liquidity.
NFT Creators: Non-fungible tokens (NFTs) have taken the art and entertainment world by storm. NFT creators often use video marketing to showcase their digital art, music, or collectibles, creating demand for their NFTs.
 Conclusion:
Crypto video marketing (UAE) is a dynamic and essential tool for promoting cryptocurrency projects in today's digital landscape. Its ability to simplify complex concepts, build trust, and engage a global audience makes it indispensable. By implementing effective video marketing strategies and drawing inspiration from success stories, crypto projects can amplify their presence and make a lasting impact on the crypto community and beyond. So, if you're involved in the crypto space, don't underestimate the power of video marketing in your journey towards success.
 Contact Us:
Why choose KreativeSparks? We combine creative storytelling with a deep understanding of the crypto industry to deliver videos that resonate with your target audience. Our videos are not just informative; they're engaging, visually stunning, and tailor-made to convey your message effectively.