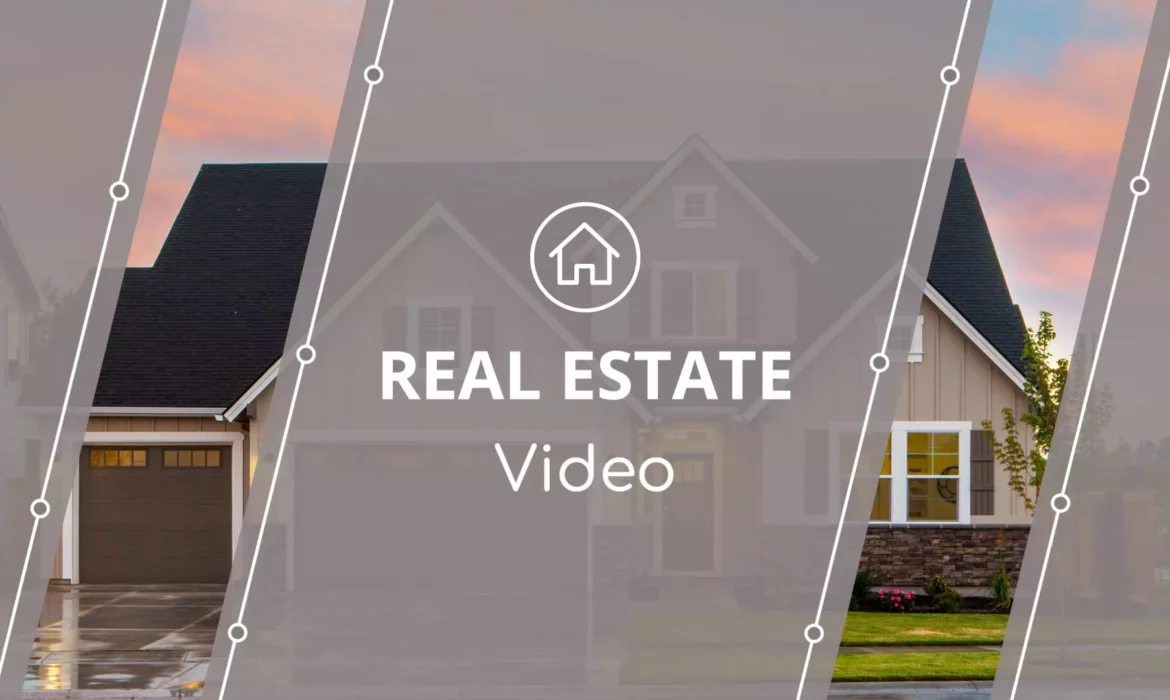 Introduction:
In the ever-changing world of real estate, marketing has become a pivotal element for success. As technology and consumer behavior continue to evolve, so too must the strategies used to market real estate properties. In this blog post, we'll explore the intricacies of Real estate animation company UAE, discussing its significance, modern trends, and effective strategies to stay ahead in the competitive market.
The Significance of Real Estate Marketing
Effective real estate marketing isn't just about listing properties; it's about creating a compelling narrative that resonates with potential buyers and sellers. Here's why real estate marketing is crucial:
Competition: The real estate industry is highly competitive. To stand out, you must differentiate your properties and services effectively.
Trust Building: Buying or selling a property is a significant life event, and trust is paramount. Effective marketing can establish trust with your audience by showcasing your expertise and professionalism.
Education: Real estate marketing serves as an educational tool, helping clients understand the market, the process, and the value you provide.
Engagement: Engaging marketing materials can capture the attention of potential clients and keep them interested in your properties or services.
Modern Trends in Real Estate Marketing
The real estate marketing landscape has transformed significantly in recent years, driven by advancements in technology and changing consumer preferences. Here are some modern trends shaping the industry:
Digital Presence: Having a strong online presence is no longer optional. Real estate agencies must invest in user-friendly websites, mobile apps, and social media to reach a wider audience.
Virtual Tours: Virtual reality (VR) and augmented reality (AR) are revolutionizing property viewing. Virtual tours and 360-degree videos allow potential buyers to explore properties from the comfort of their homes.
Social Media Advertising: Real estate agencies are leveraging social media platforms like Instagram, Facebook, and LinkedIn for targeted advertising campaigns. These platforms allow for precise audience targeting based on demographics and interests.
Content Marketing: Real estate blogs, podcasts, and UAE real estate property videos
are becoming increasingly popular. These formats allow agencies to provide valuable information, build authority, and engage with their audience.
Chatbots and AI: AI-powered chatbots can provide instant responses to inquiries and assist with property searches, enhancing the customer experience.
Data Analytics: Data-driven marketing is gaining ground. Analyzing consumer behavior and market trends allows agencies to make informed decisions and tailor their marketing efforts.
Effective Strategies for Real Estate Marketing
To succeed in the competitive real estate market, consider implementing these effective marketing strategies:
Professional Photography and Videography
Invest in high-quality photography and videography to showcase your properties. A picture is worth a thousand words, Dubai real estate video production and well-produced visuals can make a significant difference in attracting potential buyers.
Search Engine Optimization (SEO)
Optimize your website and online listings for search engines. This ensures that your properties appear in search results when potential buyers or sellers look for relevant keywords.
Email Marketing
Build and maintain an email list of interested clients. Use email marketing campaigns to update subscribers on new listings, market trends, and industry insights.
Social Media Marketing
Leverage social media platforms to promote your properties. Use visually appealing images and videos to engage with your audience, and consider paid advertising to expand your reach.
Content Marketing
Create valuable content such as blog posts, videos, or podcasts that address common questions and concerns in the real estate market. This positions you as an industry expert and builds trust with potential clients.
Networking
Build relationships with other professionals in the industry, including real estate agents, mortgage brokers, and home inspectors. Networking can lead to referrals and partnerships that benefit your clients.
Testimonials and Reviews
Encourage satisfied clients to leave reviews and testimonials on your website and on third-party review platforms. Positive feedback can significantly influence potential clients' decisions.
Personalized Marketing
Tailor your marketing efforts to specific client segments. Differentiate between first-time buyers, sellers, investors, and luxury property seekers, customizing your messaging to address their unique needs.
Community Involvement
Engage with the local community by sponsoring events, participating in charity work, or collaborating with neighborhood associations. Building a strong local presence can enhance your reputation.
Mobile Optimization
Ensure that your website and marketing materials are optimized for mobile devices. Many consumers search for properties on their smartphones, and a mobile-friendly experience is essential.
Success Stories in Real Estate Marketing
Zillow: Zillow, a leading online real estate marketplace, uses a combination of user-friendly web and mobile interfaces, augmented reality (AR) home tours, and robust data analytics to provide buyers and sellers with comprehensive real estate information.
Compass: Compass, a technology-driven real estate platform, emphasizes personalized marketing and neighborhood expertise. They leverage AI-powered tools to match buyers with properties tailored to their preferences.
Redfin: Redfin employs a customer-centric approach, providing online tools for buyers and sellers to manage the real estate process. They also offer a highly rated mobile app and a comprehensive blog filled with valuable insights.
Conclusion:
Real estate marketing is an ever-evolving field that demands creativity, adaptability, and a deep understanding of consumer behavior. By staying up-to-date with modern trends and implementing effective strategies, real estate storytelling through animation in UAE ,real estate professionals can not only thrive in the competitive market but also provide a valuable service to clients looking to buy or sell their properties, Dubai real estate animation. Whether you're a seasoned agent or just starting in the industry, embracing these strategies can help you navigate the exciting world of real estate marketing successfully.
Contact Us:
Don't miss out on the opportunity to make a lasting impact in the real estate market, Affordable real estate videos Dubai. Take action today, and let's embark on a journey to elevate your brand, attract more buyers and sellers, and boost your bottom line. Your real estate success story starts with us. Contact KreativeSparks now to get started.