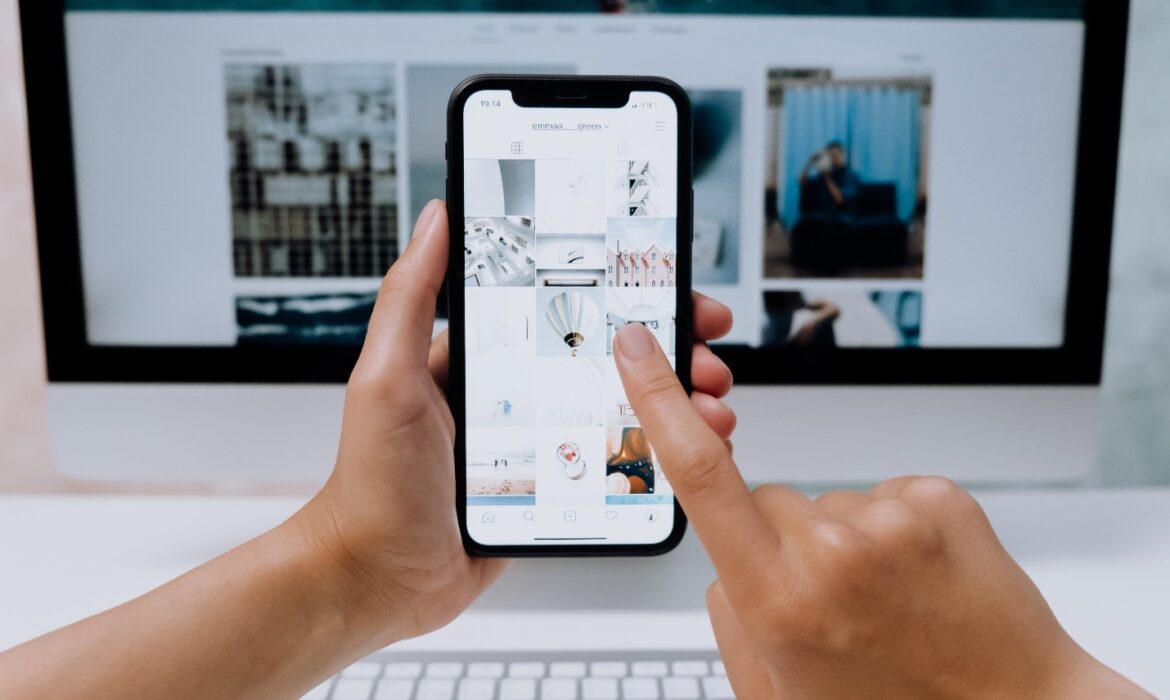 In the dynamic world of social media, staying ahead of the curve is essential for businesses and marketers. As we dive into 2023, the landscape continues to evolve, presenting new opportunities and challenges. This article will explore the latest social media trends to watch in 2023 and beyond, with a focus on how a UAE social media marketing agency like Kreative Sparks can help businesses in Dubai and the UAE stay at the forefront of these developments.
1.    Video Continues to Dominate
Video content has been on the rise for years, and in 2023, it remains a dominant force. Whether it's short-form videos on TikTok, Stories on Instagram and Facebook, or long-form content on YouTube, video engages audiences like no other medium. UAE social media marketing agencies like Kreative Sparks can help businesses harness the power of video by creating compelling content and devising strategies to maximize reach and engagement.
2.    Ephemeral Content Is Here to Stay
Ephemeral content, such as Stories on Instagram and Snapchat, has gained immense popularity due to its temporary nature. It creates a sense of urgency and exclusivity, encouraging users to check in frequently. Dubai social media management services provided by Kreative Sparks can help businesses leverage this trend to keep their audience engaged and informed in real time.
3.    The Metaverse Emerges
The concept of the metaverse is gaining traction, thanks to advancements in virtual and augmented reality technologies. Social media platforms are exploring opportunities within the metaverse, allowing users to interact in immersive digital environments. UAE social media marketing agencies must stay updated on these developments to help brands navigate this new frontier effectively.
4.    Social Commerce Is Redefining Online Shopping
Social commerce has transformed the way consumers shop online. Platforms like Instagram and Facebook are integrating shopping features, enabling users to discover and purchase products without leaving the app. Social media advertising in the UAE, led by agencies like Kreative Sparks, is evolving to capitalize on this trend, helping businesses increase sales and brand visibility.
5.    Personalization and AI-Driven Content
AI-powered algorithms are becoming increasingly sophisticated in understanding user preferences. This enables highly personalized content and recommendations. UAE social media strategy experts at Kreative Sparks can help businesses implement AI-driven strategies to create tailored content that resonates with their target audience.
6.    Influencer Marketing Evolves
Influencer marketing continues to be a powerful tool for brands. However, the landscape is evolving, with micro and nano influencers gaining prominence. These smaller influencers often have more engaged and loyal followers. Partnering with the right influencers and measuring their impact is crucial, and a UAE social media marketing agency like Kreative Sparks can assist in identifying and collaborating with the most suitable influencers for your brand.
7.    Social Responsibility and Sustainability
Consumers are increasingly conscious of social and environmental issues. Brands that align with these values are resonating with their audience. Social media content creation in the UAE can focus on highlighting a company's sustainability efforts and corporate social responsibility initiatives. Kreative Sparks can help craft messaging that reflects a brand's commitment to these important issues.
8.    Niche Communities Are Thriving
While major social platforms continue to dominate, niche communities are thriving. Platforms like Reddit, Discord, and specialized forums offer opportunities for targeted engagement. UAE social media marketing agencies can explore these platforms to connect with specific audiences and build meaningful relationships.
9.    Data Privacy and Regulation
Data privacy concerns and regulations are becoming increasingly prominent. Social media advertising in the UAE requires careful consideration of these issues to ensure compliance. A reputable UAE social media marketing agency like Kreative Sparks can help businesses navigate the complex landscape of data privacy and develop strategies that respect user data while delivering results.
Stay Ahead with Kreative Sparks
In the fast-paced world of social media marketing, staying on top of emerging trends is crucial for success. The year 2023 promises exciting developments in video content, ephemeral content, the metaverse, social commerce, AI-driven personalization, and more.
To thrive in this environment, businesses in Dubai and the UAE can benefit from the expertise of a social media marketing agency like Kreative Sparks. With a deep understanding of the local market and a commitment to staying at the forefront of industry trends, Kreative Sparks is your partner in achieving digital marketing success. For more details about our services, you can connect with Kreative Sparks today.